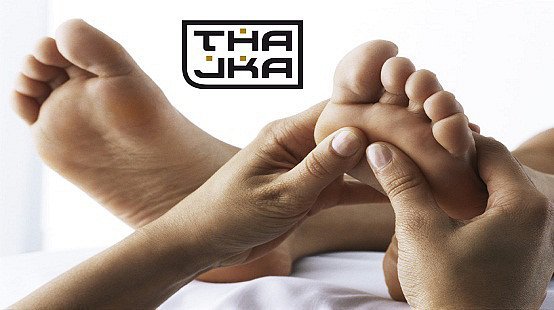 Foot Reflexology Massage / Foot
​The foot and leg massage – the reflex massage of soles has a very deep tradition of healing. There are people who prefer the foot and leg massage as one of the top classical Thai massages. Your feet and legs will be washed and dried before the massage, the massage itself will be performed on a person lying down or seated, as needed. The massage technique includes predominantly acupressure. It means stimulation of specific points improving the health condition of corresponding organs of human body; the treatment is also combined with massage of calf muscles, embrocation of natural massage cream into soles and last but not least with stretching and relaxation of each individual toe.
The foot and leg massage is very relaxing and not only that it has an impact on physical condition (as the eastern cultures believe) but it also positively influences your mind and relieves you of stress (as you will certainly find out yourself). Reflexology can play an important role for achievement and maintenance of better health condition and well-being, harmonizing thereby the body and soul.
Our Massages