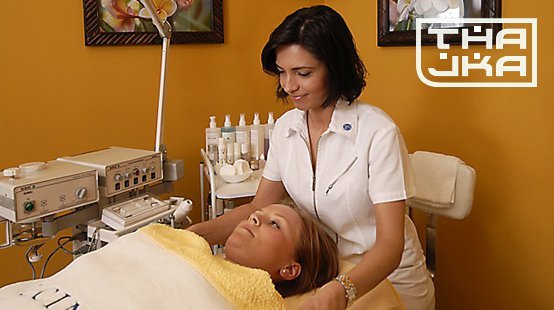 Zlatnická - Beauty Thajka
​Indulge your skin with first class treatment. Our experienced cosmeticians will give you professional advice and offer you the most suitable treatment for your skin. Rely on the long lasting tradition of Alcina brand, backed by years of scientific research. Combines usefulness with pleasure and let us take care of you.
About Alcina brand
The well-balanced nature cosmetics "Alcina Balance Kosmetik" is based on many-year research by Doctor Kurt Wolff. All products are developed with the aims of maintaining, strengthening and protecting the skin and hair balance from harmful effects of environment. Their excellent tolerance and optimal effect are the basic precondition for your satisfaction. We will advise you with suitable skin care or makeup. We will help you with choice of suitable products for home treatment.
Our offer includes:
- complete treatment of the face, neck and décolleté
- wide choice of various types of cosmetic treatments
- lava stone massage (face and décolleté)
- eye area micro-massage
- eyelashes and eyebrows dyeing, eyelashes perm
- hot wax depilation
- paraffin wrap - hands
- make-up (day, evening, bridal)
- sale of skin and decorative cosmetics of Alcina Balance Kosmetik
Our Beauty Treatments